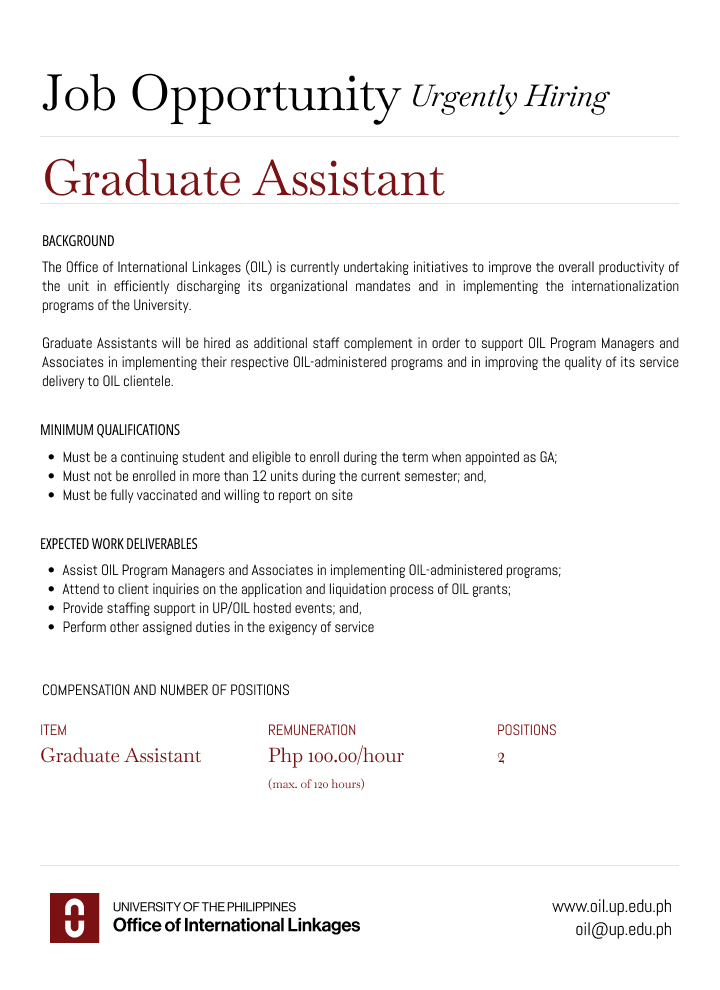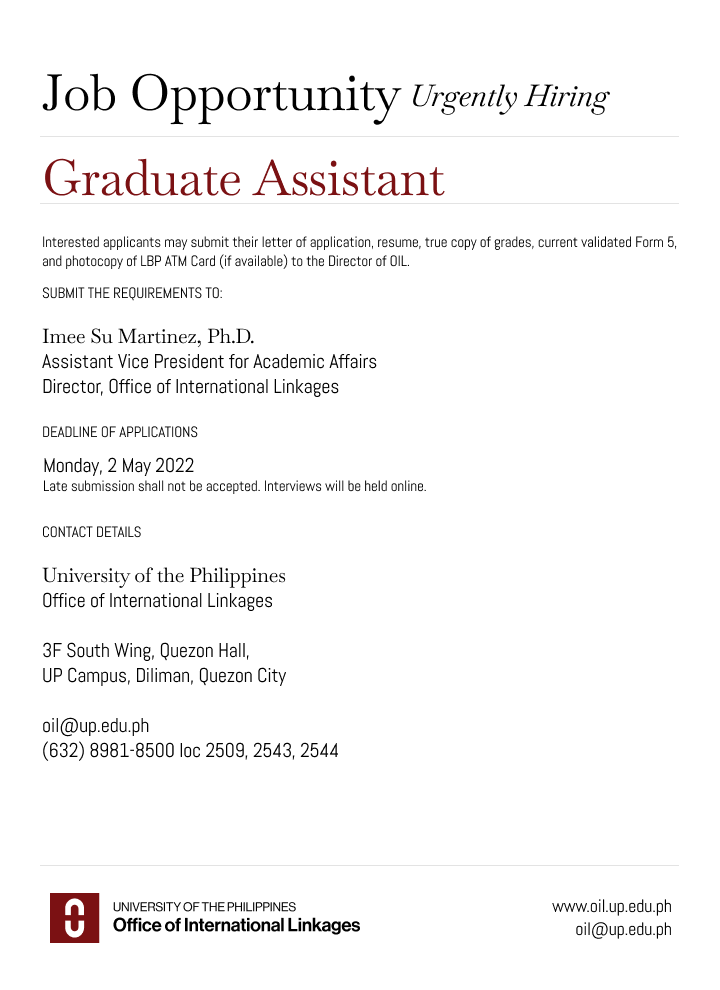 The Office of International Linkages (OIL) is currently undertaking initiatives to improve the overall productivity of the unit in efficiently discharging its organizational mandates and in implementing the internationalization programs of the University.
Graduate assistants will be hired as additional staff complement in order to support OIL Program Managers and Associates in implementing their respective OIL-administered programs in improving the quality of its service delivery to OIL clientele.
MINIMUM QUALIFICATIONS:
Must be a continuing student and eligible to enroll during the term when appointed as GA;
Must not be enrolled in more than 12 units during the current semester; and,
Must be fully vaccinated and willing to report on site
Interested applicants may submit their letter of application, true copy of grades, current validated Form 5 and photocopy of LBP ATM Card (if available) to the OIL Director, Dr. Imee Su Martinez via email at [email protected] on or before 2 May 2022.
For further information, please refer to the job posting flyer or email us at [email protected].