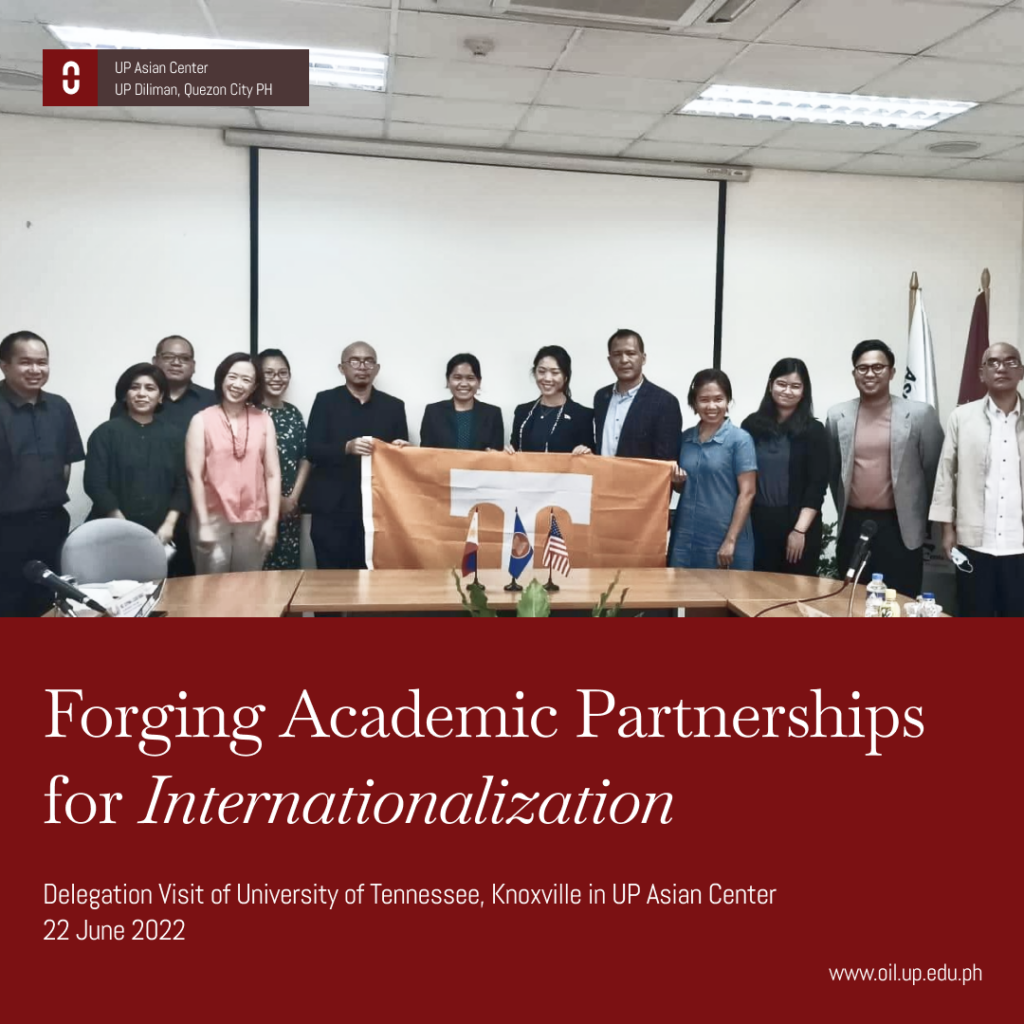 The UP System Office of International Linkages, in cooperation with the Office of International Linkages Diliman, the UP Asian Center, and the Institute of Maritime Affairs and the Law of the Sea warmly welcomed Dr. Rachel Rui, Director of Asia Engagement and Communication of the University of Tennessee Knoxville in the UP Asian Center for a university visit and collaboration meeting last June 22, 2022 to explore academic partnership opportunities between UP and UT Knoxville.
In the said meeting, the UP System OIL gave a brief presentation about the University, its history, mandates, statistics on its academic programs, its partner universities and network affiliations, current international rankings and academic accomplishments, and the existing internationalization programs administered by UP OIL.
Dr. Rui also provided a similar presentation about UT Knoxville and its academic programs and fields of specialization.
College Officials, Faculty Members and Program Managers from UP System OIL, OIL Diliman, the UP AC, and IMLOS engaged with Dr. Rui on possible areas of academic collaboration, particularly in student and faculty exchange, joint development of COIL and dual degree programs, and research undertakings.