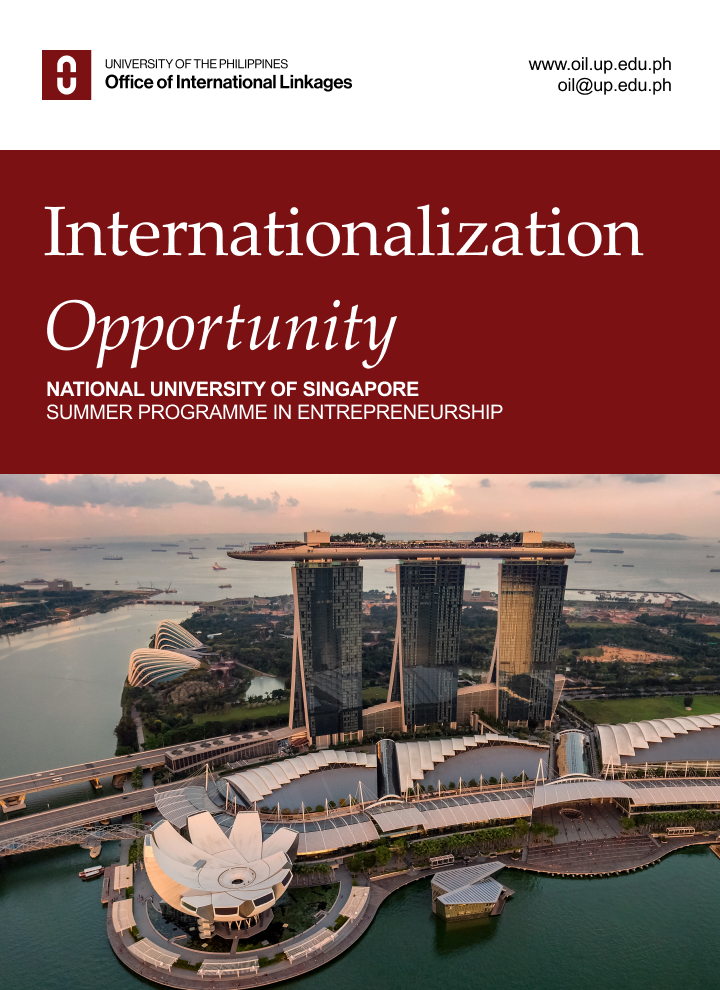 The National University of Singapore (NUS) is once again inviting international students for the NUS Enterprise Summer Programme in Entrepreneurship 2022.
The Summer Programme in Entrepreneurship is a two-week programme that offers students the opportunity to learn the fundamentals of Singapore's success as one of the world's competitive economies.
Students will learn the mechanics behind Singapore's public policy and economic development, immerse in new venture creation process, gain insights into entrepreneurship development and exposure to the start-up ecosystems in Singapore and Southeast Asian region.
The format of the Programme remains virtual for international students. However, as the pandemic situation remains fluid, there's a possibility that the Programme format may change. Eligible students may be able to join the Programme physically in Singapore, in the event the existing travel restrictions eases. In such case, the nominated and selected students must be willing to travel to Singapore, under the prevailing travel guidelines by the Singapore government.
As a partner university, UP will nominate 10 undergraduate students to join the Programme. Priority will be given to students in their third and final year under entrepreneurial degree programs, though we welcome students from other levels to apply as well.
Interested applicants must submit to OIL MOVE-UP Program Email ([email protected]) the following requirements on or before 12NN of 10 March 2022:
1. Letter of Intent addressed to OIL Director, Dr. Imee Su Martinez
2. Endorsement Letter from Previous Faculty/Lecturers
3. True Copy of Grades
4. Copy of Form 5/Form 5A
5. UP ID and valid Passport
6. Curriculum Vitae
For further inquiries, please email us at [email protected]