By: Ivan Kurt M. Monasterial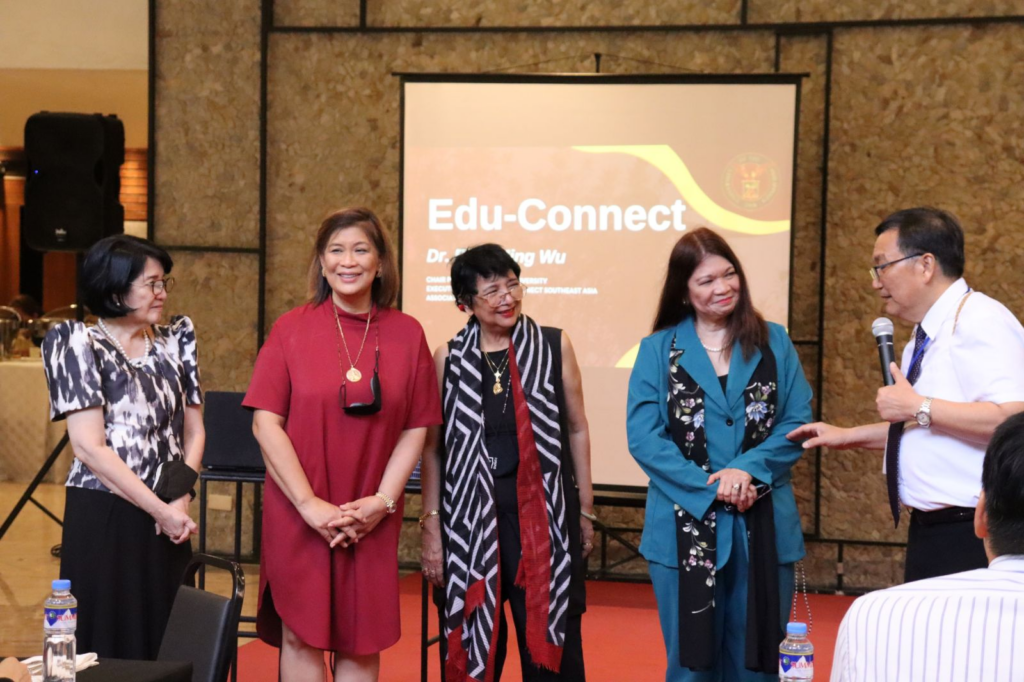 A delegation from Edu-Connect Southeast Asia Association, led by Dr. Eing Ming Wu, visited the University of the Philippines (UP) on February 10, 2023, for a meeting focused on STEAM education. Dr. Wu is the Executive Director of Edu-Connect SEA and the Chair Professor of Shu-Te University in Kaohsiung, Taiwan.
The meeting was attended by UP System and Constituent University Officials, including the UP Vice President for Academic Affairs, Dr. Maria Cynthia Rose Banzon Bautista, UP Vice President for Public Affairs, Dr. Elena E. Pernia, Assistant Vice President for Academic Affairs (R&D Resource Management) Mary Delia G. Tomacruz, and key personnel from the Office of International Linkages.
The Edu-Connect SEA delegation presented their organization's initiatives in promoting STEAM education in Taiwan and other Southeast Asian countries. They also shared their experiences in developing and implementing STEAM-related programs, and the challenges they encountered along the way.
Dr. Wu emphasized the importance of collaboration and partnerships in advancing STEAM education. He also highlighted the potential for collaboration between UP and Edu-Connect SEA in the areas of research, student and faculty exchange, and joint projects.
The UP officials expressed their appreciation for the Edu-Connect SEA delegation's visit and shared their own initiatives and plans for promoting STEAM education in the university. They also discussed possible areas of collaboration with Edu-Connect SEA and expressed their interest in exploring further opportunities for partnership.
The meeting ended with a commitment from both parties to work together in advancing STEAM education in their respective countries and beyond, as well as an exchange of tokens from Edu-Connect and UP.
The visit of the Edu-Connect SEA delegation to UP underscores the importance of international collaboration in promoting STEAM education. It also highlights UP's commitment to excellence and innovation in education, and its role as a leader in advancing STEAM education in the Philippines and the region.