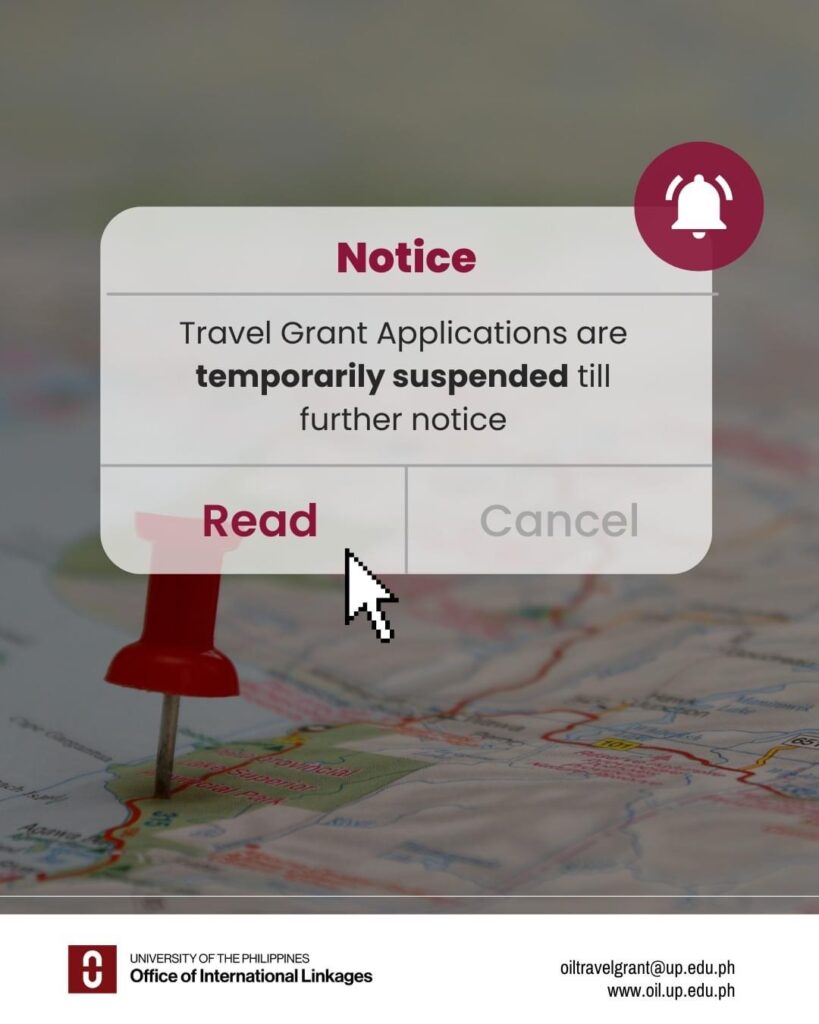 We appreciate the strong interest of the UP Community in participating in internationalization activities, as manifested by the number of grant applications we received.
However, the Travel Grant Program will be temporarily suspending the acceptance of applications effective 7 March 2023 to better manage our application dockets and provide quality service to our clientele.
We will be back shortly; better and reinvigorated to support our UP students, faculty, and staff.