The UP System Office of International Linkages is in need of one (1) graduate assistant for the Second Semester of AY 2021 – 2022.
Please see below the announcement for further details: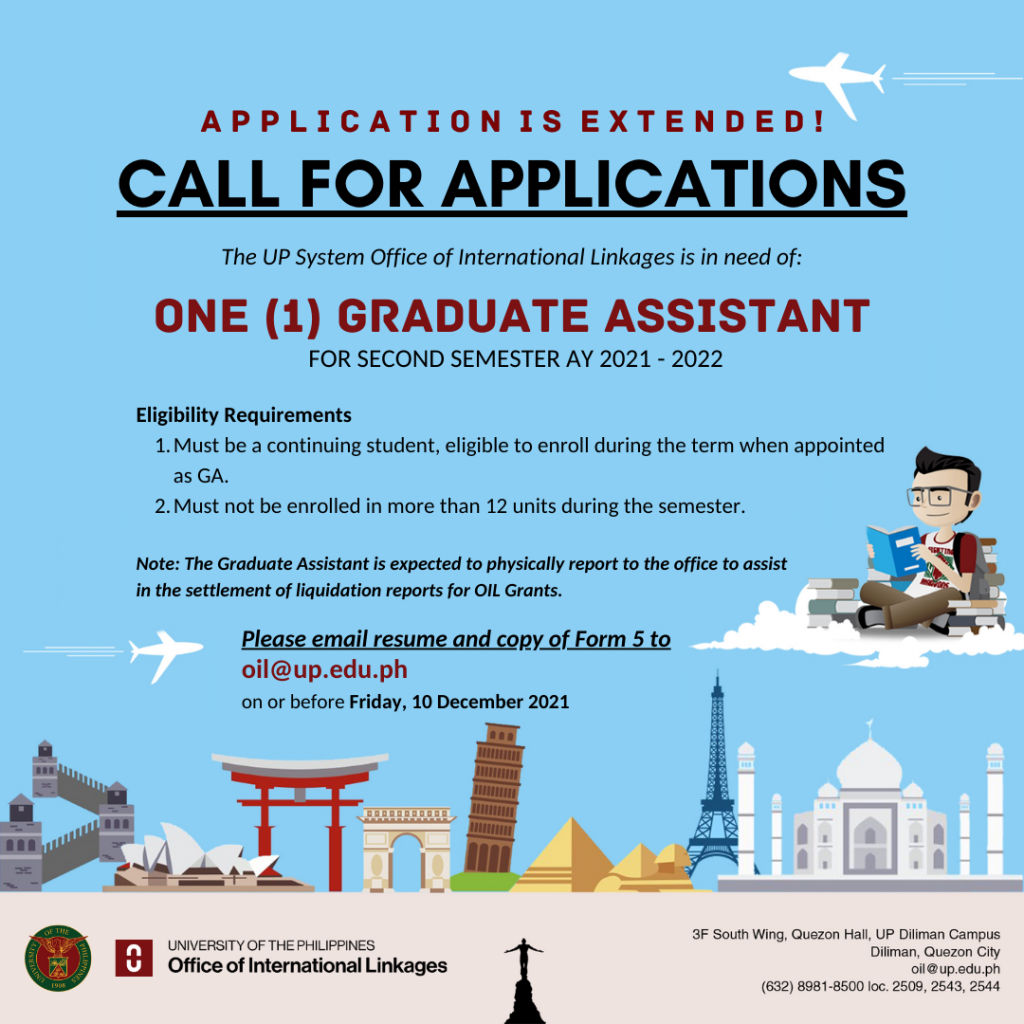 Application deadline is extended until Friday, 10 December 2021. For any inquiries, kindly contact us at [email protected].
Note: The Graduate Assistant is expected to physically report to the office to assist in the settlement of liquidation reports for OIL Grants.