The Times Higher Education (THE) conducted a two-day masterclass for the Impact Rankings from 29 – 30 July 2021 to representatives from the University of the Philippines (UP), Mindanao State University – Iligan Institute of Technology (MSU-IIT), and the Visayas State University (VSU).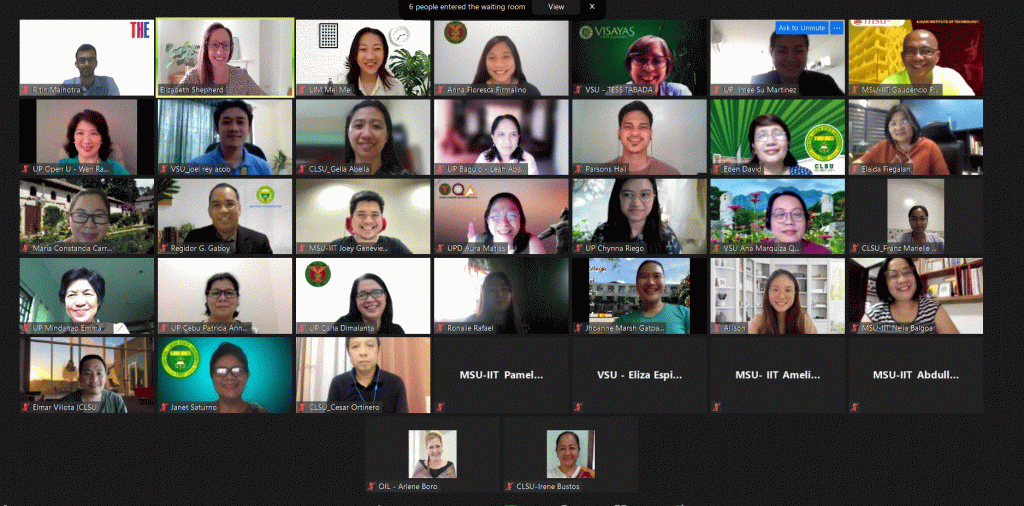 Day 1 of the masterclass introduced the Impact Rankings including its methodology, global and regional trends, and an overview of 2021's performance of universities in the Philippines. Day 1 ended with Part 1 of the deep-dive review of a selection of the Sustainable Development Goals (SDGs).
On Day 2, the deep-dive review was continued along with a discussion on the Impact survey responses and a review of each of the participating universities' SDG priorities. THE also provided a discussion on formulating an action plan.
Towards the end of the masterclass, THE presented a demo of the Impact Dashboard on Datapoints and how to submit to the Impact 2022 Rankings.
The Impact Rankings Masterclass is a part of the three-stage project with the Times Higher Education to provide a series of consultancy workshops on international rankings and benchmarking activities funded by the Commission on Higher Education.