By Kenneth Eser Jose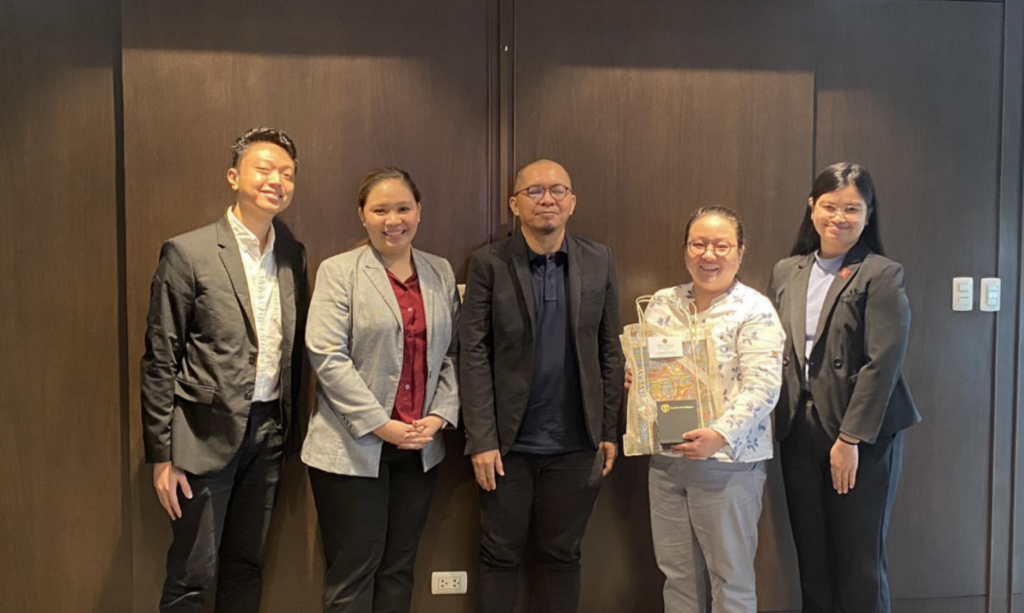 University of Wollongong delegates pose for a photo with the UP Office of International Linkages team 
On 12 July 2023, international relations officers from the University of Wollongong (UoW) paid a courtesy visit to the University of the Philippines (UP), which included an exploratory meeting at Meeting Room A, Quezon Hall.
Among the top universities in Australia specializing in the fields of Engineering and Computer Science, UoW underlined that the Philippines is one of the areas of focus of Australian academic institutions in establishing partnerships for the next five years.
Global Recruitment Manager Ms. Grace Gan Shin Chee, together with Regional Recruitment Manager Ms. Marwalyn Lao represented UoW. UP was represented by Office of International Linkages (OIL) Deputy Director Dr. Noel Christian Moratilla together with OIL Executive Assistant Ms. Chynna Riego, OIL Senior Project Assistant Mr. Kurt Sy, and OIL Junior Office Assistant Mr. Ivan Kurt Monasterial.
As a global enterprise, UoW has branches situated in Malaysia, Dubai, Hong Kong, and India. Such is advantageous for students to enjoy a "Transnational Education" as they are provided with opportunities to transfer across these campuses as they desire.
The meeting between the two universities centered on forging an official partnership and outlining potential collaborations on key areas including joint research and student and faculty exchange programs. 
UP stakeholders from the fields of Science, Engineering, Business, Computer Science, and Education are expected to benefit best from the fruition of these initiatives.