By: Kenneth Eser Jose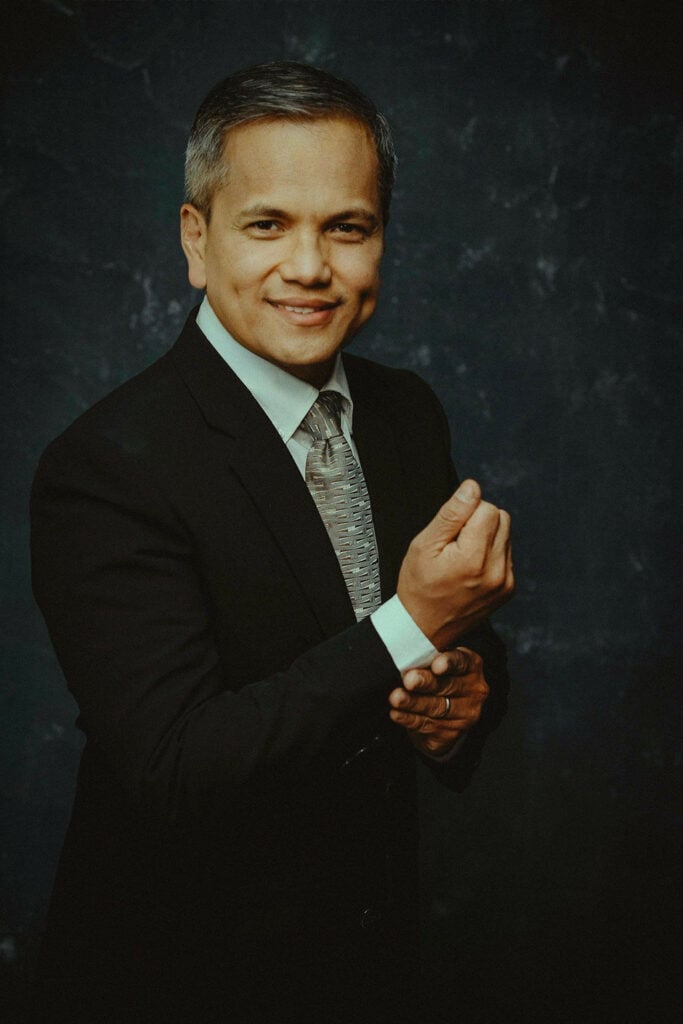 To the members of the UP community, Consul General Zaldy B. Patron is a distinguished alumnus, receiving the 2023 University of the Philippines Alumni Association (UPAA) Alumni Award in Foreign Service. In the field of diplomacy, his profile is met with high regard, given the almost three decades of experience under his belt. But among the Filipinos living in Alberta and Saskatchewan, Canada, ConGen Zaldy is one reliable leader, dedicated to the service of the community.
A career diplomat, Patron has been leading the Philippine Consulate General – Calgary, Canada since July 2019. Prior to his current posting, he has served in two Philippine embassies, in Indonesia (1999-2002) and Brazil (2002-2005). He was also assigned as Deputy Consul General in New York from 2008 until 2014. Aside from these foreign assignments, he was detailed across numerous offices such as the Office of ASEAN Affairs, Office of Asia Pacific Affairs, Office of the Undersecretary for Migrant Workers Affairs, Office of Protocol, and Office of Policy Planning and Coordination.
One might ponder upon the job of a consul general. While his routine work entails the delivery of quality service and support towards around 260,000 Filipinos situated in the two Canadian provinces, Consul General Patron goes above and beyond his duties – and his accomplishments speak for themselves. Among the many successful programs under his leadership are the Dr. Jose Rizal Monument Project in Airdrie, Alberta in the middle of the pandemic. He is also a consistent champion of the rights and welfare of the Filipino internationally educated nurses (IEN), securing them a CAD 7.8 million worth of financial grant program. Lastly, he is bridging the education cooperation between the Philippines and Alberta and Saskatchewan through initiatives such as the Graduate Scholarship Program (GSP).
Consul General Patron attributes his thriving line of work to his enthusiasm to learn and "to put in the extra mile in performing the tasks given," coupled with a set standard of professionalism and excellence. Likewise, his dedication to public service can be rooted from his four years as a UP Los Baños student, which he describes to be "among the best years of my life". Earning a degree in Bachelor of Science in Economics, Patron cites that his stay in UPLB not only deepened his sense of purpose, it also heightened his political and social awareness. Since then, "Serve the People" has become his calling. And 27 years later, he continuously lives up to this devotion in his capacity as a diplomat.
Despite his busy itinerary during his recent visit to Manila, the UP Office of International Linkages (OIL) was given the opportunity to interview Consul General Patron as regards his life and career in diplomacy.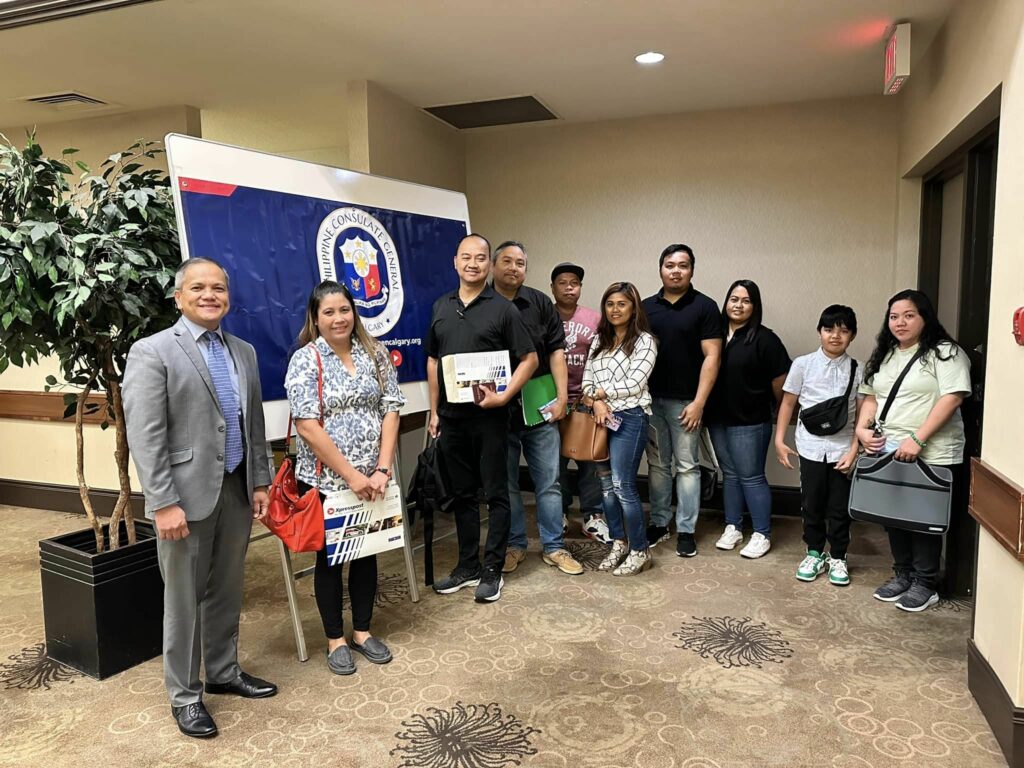 Many individuals are fascinated by the idea of being an ambassador, but not all are aware of what the job actually entails. Could you walk us through your responsibilities and routines at work?
"While I have an ambassadorial rank, my current designation is a Consul General. A Head of Post, which can be an ambassador heading a Philippine Embassy or a consul general heading a Philippine Consulate General overseas, is tasked to undertake projects and activities that contribute to the attainment of the three major mandates of the Department of Foreign Affairs.
Consular services include processing of passport applications, civil registration, notarization or legalization of documents that will be used in the Philippines, processing of applications to retain and re-acquire Philippine citizenship, assistance to distressed Filipino nationals, and registration of overseas voters.
We attend the various events of our Filipino community, many of them take place during weekends. Likewise, we meet with officials of the host government on various concerns. We undertake special projects under our cultural and economic diplomacy programs for the benefit of the Philippines and our Filipino community."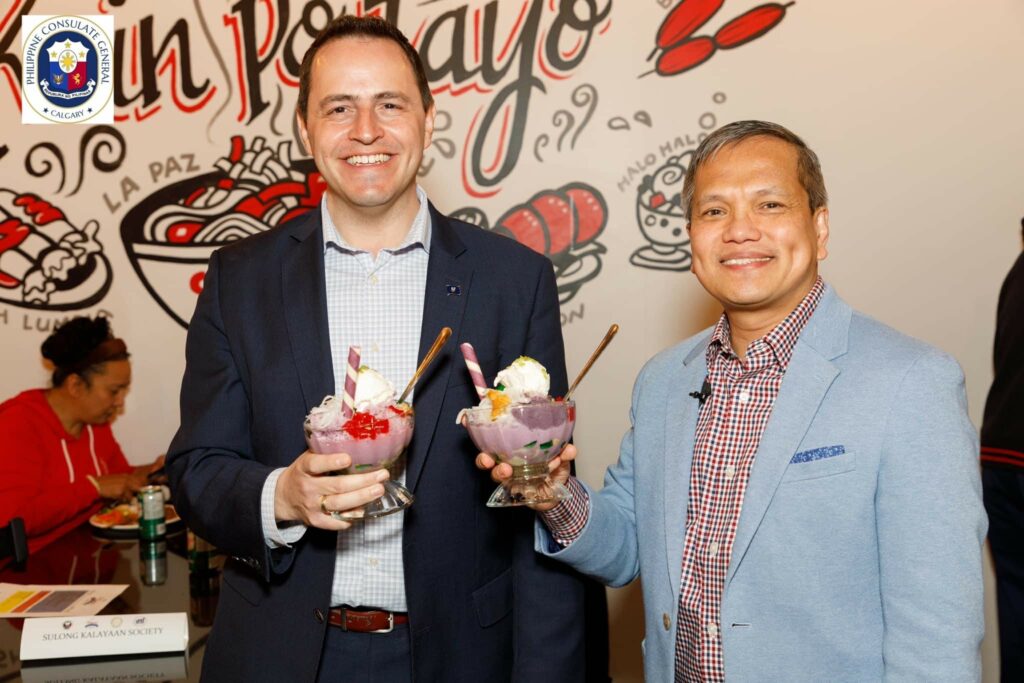 The Province of Alberta is home to the second-largest Filipino community in Canada. In your point of view, how essential is it to have a thriving Filipino community overseas?
"It is to our interest to see our fellow Filipinos become successful abroad, whether they are immigrants, workers, entrepreneurs, students, and artists. In Alberta, the Filipinos are well appreciated. Canadian employers speak highly of the Filipinos as they like our work ethics and our family-oriented values. We have seen many Filipinos who start in Alberta as temporary foreign workers, but who are now successful entrepreneurs or professionals.
With more self-reliant Filipino communities abroad, they can support worthwhile projects like the Dr. Jose Rizal Monument project that we successfully completed in the City of Airdrie in Alberta. They can also undertake and organize various Philippine Independence Day activities and many other programs to celebrate our Philippine culture and heritage.
In Alberta, we see many Filipino community organizations undertaking and supporting various charitable projects within our community and in the Philippines.
Successful overseas Filipinos, whether they are professionals, entrepreneurs, academicians, artists, athletes, government officials, also give us pride as a people as they become role models to our Filipino communities abroad. Through their achievements, they inspire others to also strive harder to become successful."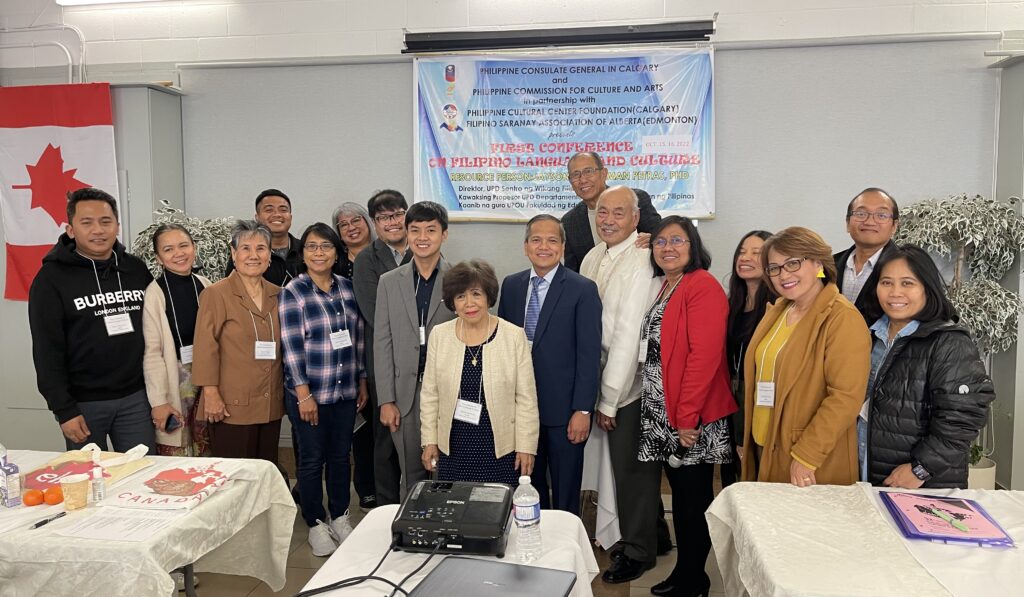 You have been serving in various foreign assignments since 1999. What would you say are your best practices in ensuring the quality of the services by your offices for the benefit of the Filipinos living abroad?
"I can speak about my current assignment since this is the first time that I am serving as a Head of Post. Since my arrival in 2018, I am proud to say that the Philippine Consulate General in Calgary has improved a lot in terms of delivering quality service for our clients. We introduced an online passport appointment system in October 2018. Two years later, in October 2020, we adopted the DFA's Global Online Appointment System for passport services. We are now able to process a passport application in 10-12 minutes, half the time we were doing it in 2018.
Our appointment systems for both passport and non-passport services have enough slots for our clients. We see value in continuing this as our clients have expressed satisfaction that they are able to manage their time better. On our part, we can provide more organized and efficient consular services to them.
In May 2021, we also moved to an office with a floor area of 1,500 sqm, 2.5 times bigger than our previous office. Our clients are now pleased with our spacious, clean, professional looking office and with our more efficient and faster delivery of consular services.
Outside of our consular services, we have completed meaningful projects to actively promote Philippine culture and heritage, education cooperation, and trade and investment, the specific projects for these I have cited above. We also take seriously our task to promote the welfare and protect the interests of the overseas Filipinos, just like what we did for the Filipino IENs in Alberta."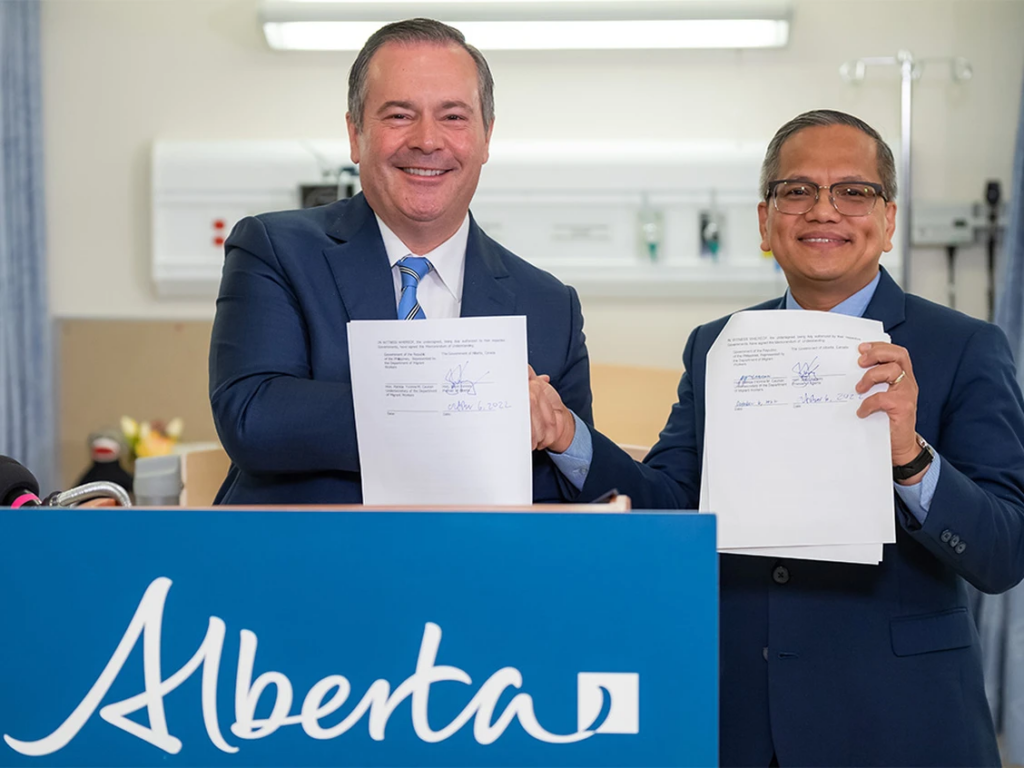 We read about the signing of the Philippines-Alberta MOU on the Recruitment of Filipino Nurses in October 2022. Can you tell us about its concrete impacts on the lives of our nurses in Canada?
"Many of our Filipino IENs in Alberta are not working as nurses in Alberta because they find the previous credentialing process costly, and they had to wait a long time before they could be admitted in the nursing bridging program of the province.
That has changed since the signing of the MOU that I personally lobbied and advocated for, in partnership with the Migrant Workers Office in Vancouver and the Department of Migrant Workers, from January 2021 to October 2022 amid the COVID-19 pandemic. In the course of lobbying for the MOU, I met with three Labour and Immigration Ministers, two Health Ministers, one Advanced Education Minister, and with former Alberta Premier Jason Kenney, whom I met three times (two in-person and one virtual). Outside of the government, I also met with the officials of the College of Registered Nurses of Alberta, Mount Royal University, and the Alberta Association of Nurses.
There are now 76 IENs who have already received financial grants from the CAD 7.8 million funding or bursary that the Alberta Government announced in February 2023 in fulfillment of the provision of the MOU. While it was the Philippine Consulate General that lobbied for the financial incentives, the financial grant announced is open to all IENs (Filipinos and non-Filipinos) in Alberta.
Under the bursary program, each Filipino IEN can get as much as CAD 30,000.00 that can be used to pay for the assessment and testing fees and the tuition for the nursing bridging program to become either a registered nurse or a licensed practical nurse in Alberta."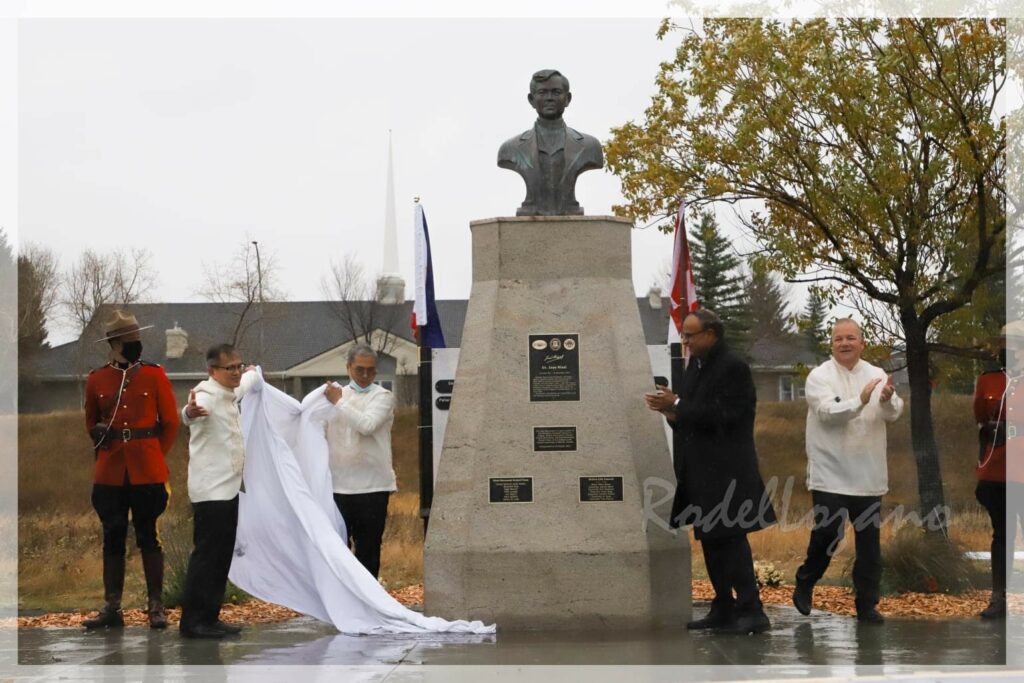 You spearheaded the construction of Dr. Jose Rizal Monument in Alberta, Canada which was unveiled on 23 October 2021. What was the inspiration behind that pushed this project into fruition?
"I wanted our large hardworking Filipino community in Alberta, estimated to be around 217,000 out of a total provincial population of 4.3 million, to have a Rizal Monument that will symbolize, represent, and honor their positive contributions to the social and economic development, and cultural diversity of Alberta. The Rizal Monument will also remind the Filipinos in Alberta, especially the second-generation Filipinos, about their history and heritage. Likewise, the Rizal Monument is a starting point of conversation among Canadians who will naturally be curious about our national hero and who will be inspired to know more about the Philippines and the Filipinos. I hope that that will lead them to have a better appreciation of our country and people."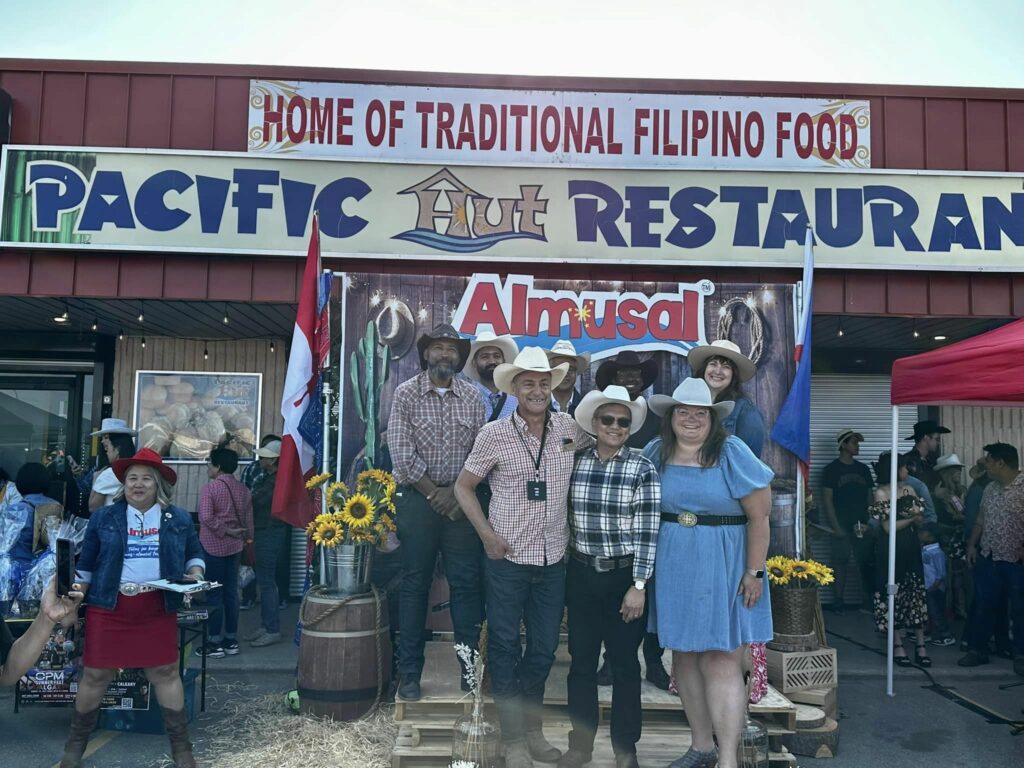 The prestige that comes in being an ambassador must surely take a toll on an individual. How do you give importance to leading a balanced life? Do you have any hobbies?
"I must admit that, at this point, I am having difficulty achieving that 'balanced life.' As I am in a Post where there is a large Filipino community and the Philippine Consulate General just opened in 2016, I am doing a lot to build good relations with our host governments in Alberta and Saskatchewan and the Filipino communities in these two provinces through the many initiatives and projects that I have carried out since 2018.
We also have an active Filipino community that does a lot of activities and projects. Some of them take place during weekends and they normally invite me to attend their functions. I always try to go to these events, so long as there is no conflict in schedule and if our office budget allows it.
Doing all these things for our community and our projects take a lot of my time.
As for hobbies and interests, my wife and I go out for a walk or hiking, sometimes without our sons, whenever we can."
Your story of success is one to be admired by many. For those wide-eyed Iskos and Iskas out there who are filled with ambition and optimism for what the future holds, what can you say as words of inspiration?
"The UP education can open a lot of opportunities for Iskos and Iskas, and it is an education that will prepare them to become leaders of our country. With UP education, they can compete with the best in the world.
However, our Iskos and Iskas should not be complacent. They should realize that success is not guaranteed, and it will not happen overnight. It comes with hard work, diligence, and perseverance.
No matter what profession or calling they will pursue, they should always strive to achieve excellence and live in honor in all the things that they do, as they are taught in UP.
Our Iskos and Iskas, as our people's scholars, are among the future of our nation, and I hope that they will use their UP education for the good of our country."
#