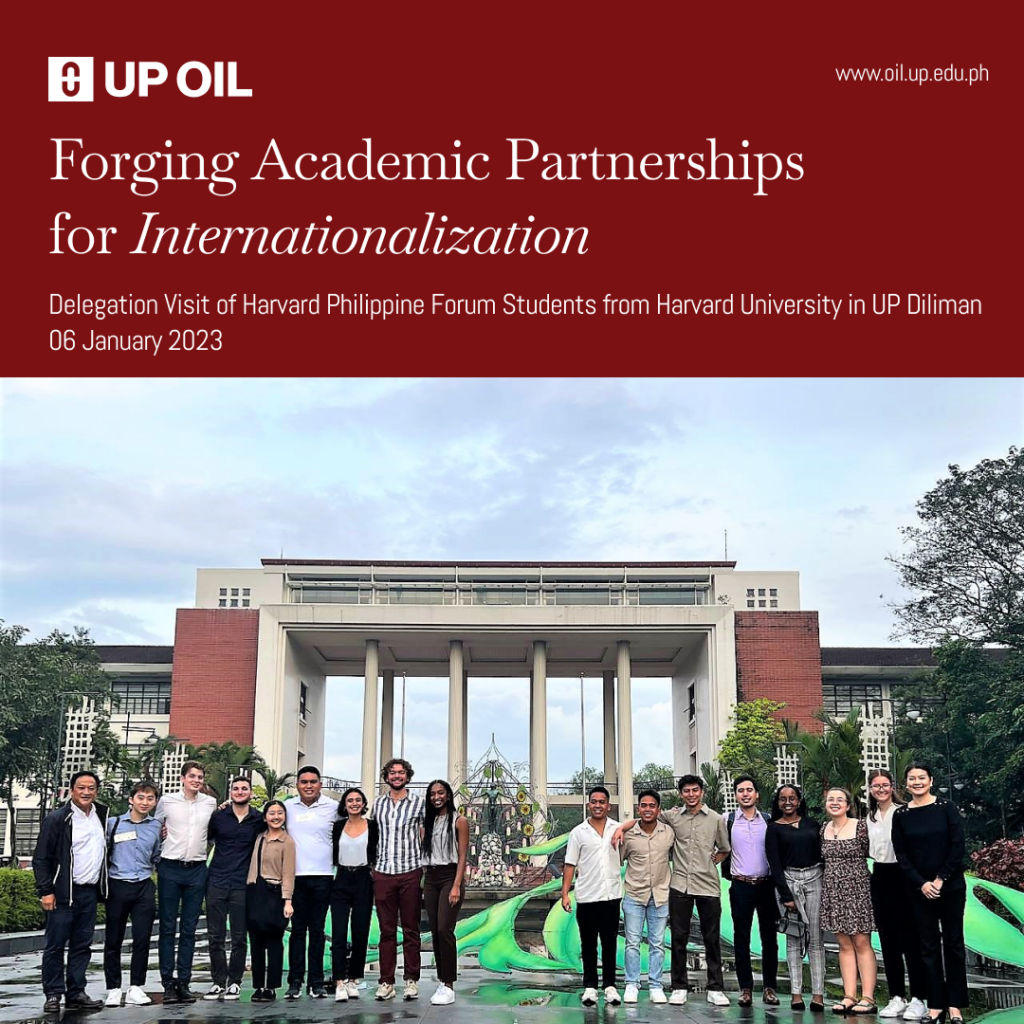 By: Guillian Mecate and Ivan Kurt Monasterial
The Harvard Philippine Forum (HPF) is a close-knit family of Filipinos, Filipino-Americans, and friends that celebrates and shares the vitality of Philippine culture and tradition with the Harvard community. As part of their itinerary here in the country, they visited the University of the Philippines where they were welcomed by the incoming University President, Atty. Angelo Azura Jimenez, accompanied by the Office of International Linkages (OIL) Director, Dr. Imee Su Martinez, in the Board of Regents Meeting Room at the UP Quezon Hall last January 6, 2023.
Together with Dir. Martinez, Executive Assistant Ms. Chynna Riego facilitated the session as host during the discussion. The Head of Program Development and Strategy, Mr. Guillian Mecate, led the session in showcasing the University's Internationalization efforts as well as the various financial grants administered by UP OIL.
During the meeting, the students also discussed and exchanged ideas with the incoming UP President and the OIL Director regarding the university's capacity to accommodate and produce more graduate students, its pandemic response during the last two years, and how UP engages with its primary stakeholders and global partners.