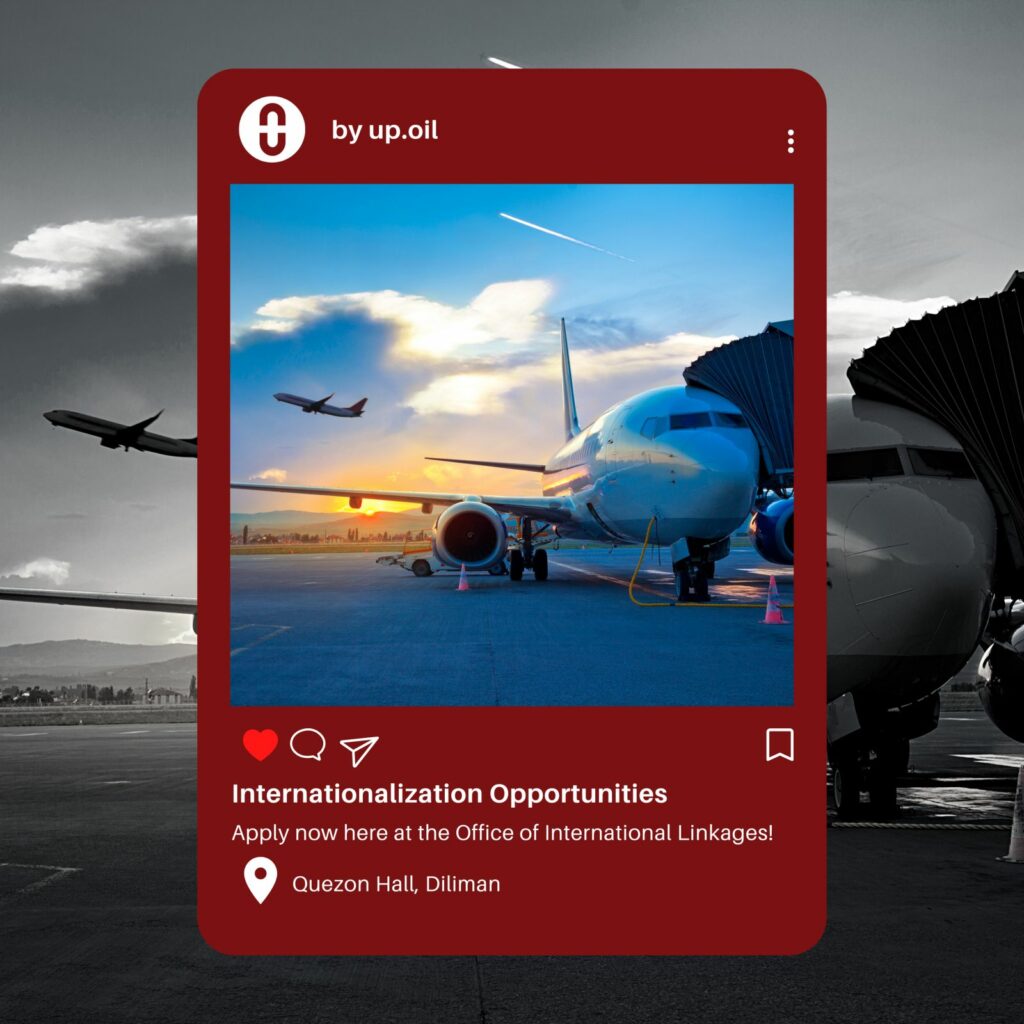 We are pleased to share with everyone the following internationalization opportunity announcements from our partner universities and institutions:
SCHOLARSHIP AND EXCHANGE PROGRAMS
Singapore Management University (SMU) Global Summer Programme 8th Edition
The annual SMU Global Summer Programme (GSP) will return for the 8th edition from 26 June to 21 July 2023 (4 weeks).
GSP 2023 consists of two tracks: Asian Insights and Sustainable Futures (NEW), with 13 courses specially designed to empower your students with the necessary knowledge and skills from these emerging disciplines.
Why are Asian insights and Sustainable Futures important to students?
Asian Insights

According to McKinsey & Company, "Asia has the potential to fuel and shape the next phase of globalisation".

By 2040, when your students are in the workforce, Asia will account for about 52% of global GDP in terms of purchasing power parity, which means Asia represents abundant opportunities for your students.
Sustainable Futures
According to Forbes, Millennials and Gen Z'ers, who will make up the bulk of consumers in the near future, would spend more on products from a sustainable brand, due to their stronger concern about the environment.
Their focus on sustainability would then become opportunities for businesses, making sustainability a valuable knowledge for your students (the future workforce) to pick up on.
Application Process
Application Period: 16 January – 15 April 2023, 2359 Hours (GMT +8)
through https://www.smu.edu.sg/global/summer-programme/apply-now
All applicants are required to pay an application fee of S$150 within 3 days after application submission. The application will only be processed after the fee is paid.
The online application process will take approximately 30 minutes.
Please ensure all the documents listed below are ready in soft copy before the application.
Latest academic transcript or official acceptance letter from home university (in English).
Photo identification page of a valid passport (minimum 6 months of validity from the date of arrival / 26 June 2023, whichever is earlier).
Screenshot of the medium of instruction for the programme you are enrolled in.
Recent passport-sized photograph (taken within 3 months from application date).
TOEFL/IELTS test results (results obtained within last 2 years) if English is not     the main language of instruction in your home university.
2. Taiwan International Cooperation and Development Fund (ICDF) Scholarship
With International Education and Training as one of its four core operations, the Taiwan International Cooperation and Development Fund (Taiwan ICDF) provides an annual scholarship for higher education and has developed 27 graduate and Ph.D. programs in cooperation with renowned partner universities in Taiwan
For those who are interested to pursue further studies in the field of Engineering, National Cheng Kung University (NCKU) offers two programs: International Master's Program in Civil Engineering and Management & Natural Hazards Mitigation and Management
National Sun Yat Sen University (NSYSU) also offers an International Master's Program in Electronic Power Engineering (IMEPE).
For more information on programs, tuition, and admission, please visit the following links:
ICDF Scholarship: application period is from January 1 to March 15, 2023 (https://www.icdf.org.tw/wSite/DownloadFile?type=attach&file=f1672196101406.pdf&realname=2023+TaiwanICDF+Scholarship+Application+Guidebook.pdf)
NCKU OIA: fall entry application will be from January 16 to March 30, 2023.
(https://oia.ncku.edu.tw/p/404-1032-229890.php?Lang=en)
NSYSU OIA: application period for the fall semester will run from January 15 to March 15, 2023
For inquiries, please contact [email protected]
3. University of Tokyo USTEP: Sato Yo International Scholarship for Exchange Students 202
A scholarship scheme "Scholarship for Short-Term Exchange Students" which is funded by Sato Yo International Scholarship Foundation (SISF), is available to selected universities in Southeast Asia including the University of the Philippines.
Interested must download the application documents from the link below:
https://webfs.adm.u-tokyo.ac.jp/public/hTIUwPHIHu1d6RgWj41O2fxw9ZGxMps79jHSxnMQ1WW7 and submit the accomplished form with your valid UP ID and Form 5 to UP System OIL through email at [email protected].
UP System OIL upon receipt of all applications shall nominate one (1) UP student for the program.
The deadline of application is on February 20, 2022.
4. Yokohama National University: Monbukagakusho (MEXT) Scholarship
Yokohama National University (YNU) will be accepting applications for the Japanese Government (MEXT) Scholarship 2023 from those who wish to enroll in graduate school in October 2023. YNU can recommend up to three students for the MEXT Scholarship
The selection of recommended candidates will be conducted by document screening. Students who are selected as MEXT Scholarship students are exempt from the entrance and tuition fees and are provided with roundtrip airline tickets for the international flight, as well as monthly scholarships according to the course of study from the MEXT
The application guidelines and other necessary documents can be downloaded from the website below.
English: https://global.ynu.ac.jp/en/admissions/mext_research-university/
Japanese: https://global.ynu.ac.jp/admissions/mext_research-university/
The Application deadline is Sunday, 29 January 2023.
5. International Christian University Summer Program in Japan
The International Christian University will launch a new program for Japanese language learners from around the world. The ICU International Summer Program in Japan will include a language learning component and a thematic omnibus component focusing on various aspects of Japan. The Summer Program will run from July 4 to July 28, 2023.
Interested participants must submit the following documents to OIL on or before February 20, 2023 through email at [email protected]:
Official Transcript

Copy of Passport Bio-page (in PDF format)

UP ID and Form 5
6. University of Tokyo Global Unit Courses for 2023
The University of Tokyo is pleased to announce that they will launch their Summer Progra, UTokyo Global Unit Courses. The short-term intensive courses offer great opportunities for international students to experience the University of Tokyo and Japan. The course contents range from the humanities to social sciences to STEM subjects.
Courses are taught entirely in English by cutting-edge scholars who are full-time faculty members of the university. In addition, UTokyo also offer Japanese language courses. Most of the courses can be completed in one or two weeks and the students will be granted Global Unit and a certificate will be issued upon completion of the course.
Application will be accepted online between early February and mid-March (TBA).
In order to make the courses accessible, UTokyo is keeping the fees at minimum and offering discounts for students who register for two or more units (*only applies to in-person courses. See the application guidelines for further information).
Program fees:
(In-person) JPY 150,000 per Global Unit/ JPN 75,000 per 0.5 Global Unit.
(Online/On-demand) JPY 50,000 per Global Unit/ JPN 25,000 per 0.5 Global Unit.
Application Guidelines
For further information, please check their website at: