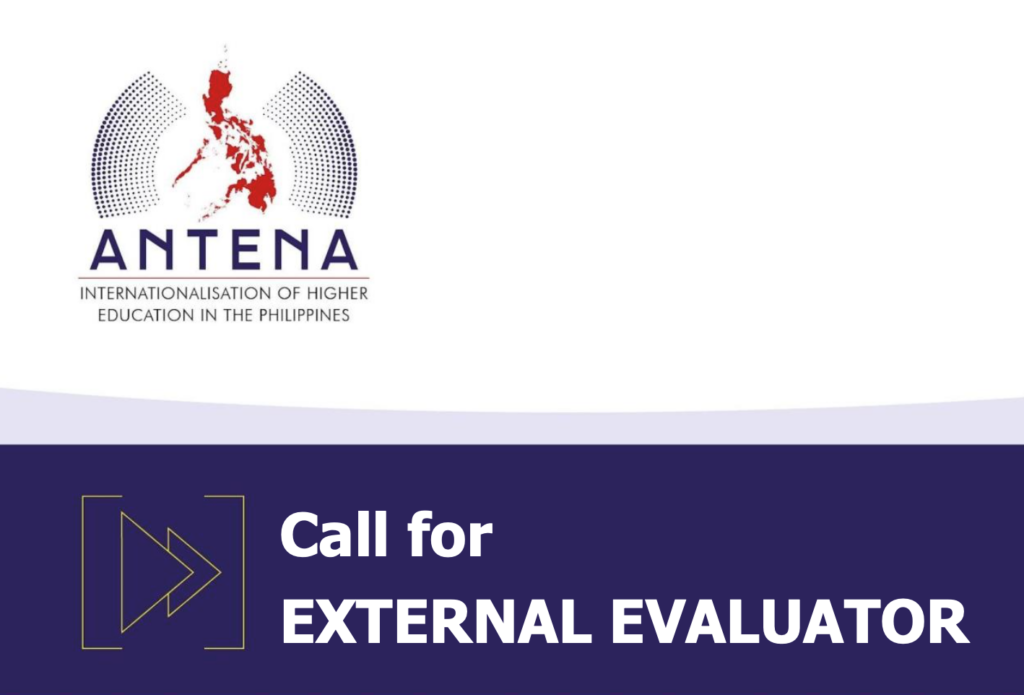 The Presidential Assistant for Quality Assurance (PAQA) of the University of San Carlos is calling for applications for an External Evaluator for Project ANTENA.
Project ANTENA aims to enhance academic quality and research in the Philippines through the development of internalization capacities. This capacity-building project is funded by the ERASMUS+ Program – Capability Building in Higher Education of the European Union.
Participating in the project are International Relations Offices of Higher Education Institutions (HEIs) in the Philippines including the University of San Carlos. The University of Alicante in Spain acts as the project coordinator.
To ensure the greatest possible transparency as well as to comply with the contractual obligations of the project, an External Evaluator is needed to carry out a quality assessment through the preparation of the final evaluation report.
The external quality assessment shall cover the impact of the project at the international level, achievement of objectives set, and action by the partners, among others. Interested applicants are required to read the Terms of Reference (below) and submit their Letter of Intent and CV to the Work Package Leader on Quality Control and Monitoring, Engr. Irish Tejero-Dakay ([email protected]) on or before 20 September 2022.