By: Kenneth Eser Jose
Officials from the Taiwan delegation and UP pose for the talent exchange cooperation ceremony
Photo by: Mikhail Erik Duran
Opportunities await student participants as the University of the Philippines hosted the second leg of Taiwan's Semiconductor Talents Exchange Activity last January 14, 2023, at the UPD Learning Commons of the College of Engineering Library. This initiative was made possible by the cooperation between UP and the Ministry of Economic Affairs' (MOEA) Industrial Development Bureau (IDB).
Geared towards the recruitment of potential professional talents and the provision of scholarships for undergraduate and graduate students alike in the fields of science, engineering, and information, the event was spearheaded by the Taiwan delegation composed of leading semiconductor corporations, government agencies, and academic institutions.
The talent exchange proper officially commenced with a cooperation ceremony led by key executives from UP and Taiwan. IDB Deputy Director Tsai Chung-Ping, Taipei Economic and Cultural Office in the Philippines Director Josefina Shun, and Taiwan Education Center in the Philippines Manager Jennifer Yeh headed the Taiwanese contingent. Meanwhile, representing UP were Vice President for Academic Affairs Dr. Leo Cubillan, Assistant Vice President for Internationalization Dr. Imee Su Martinez, and College of Engineering Associate Dean Dr. Eric Augustus Tingatinga.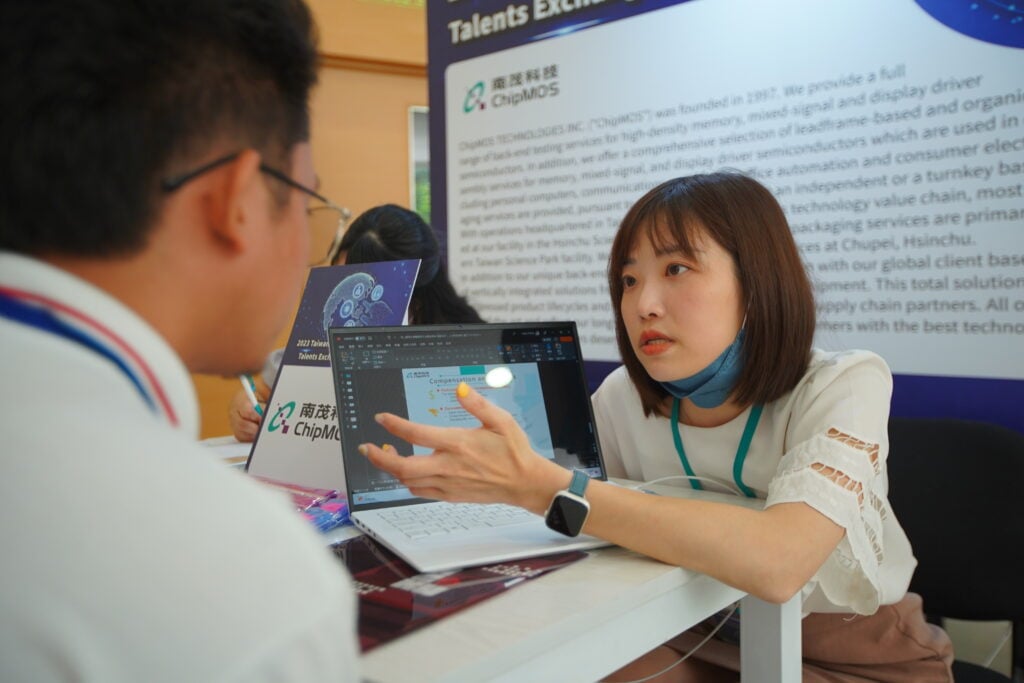 Breakout sessions with the Semiconductor Recruitment Team
Photos by: Mikhail Erik Duran
After a series of speeches on the career tracks offered in the Taiwanese semiconductor industry, around 40 UP students formed breakout groups as batches of job and admission interviews were conducted by companies and universities respectively. Besides their scheduled interviews, participants had the opportunity to submit their curricula vitae to their preferred participating institutions.
Furthering the success of the project is UP's interest in sending its undergraduate students for internship programs and on-the-job training in the semiconductor industry in Taiwan.
At the end of the program, the organizing team gave the floor to UP OIL headed by Dr. Imee Su Martinez for a brief presentation on the office's functions and program offerings.
Aside from UP, the delegation also went to Mapua University and Polytechnic University of the Philippines.